Why DirectMail.io vs Mailchimp
ALL-IN-ONE MARKETING PLATFORM
---
Today's businesses have the incredible ability to gather more data about their customers than ever before. This data can be used to tailor marketing campaigns to perfection so that your marketing budget's power is optimized. At the same time, you can enhance your knowledge about your customers so that you can improve your operational efforts. However, having so much data to work with can be burdensome and may even create confusion if the right management and analytical tools are not used. As you explore some of the leading all-in-one marketing platforms available today, you need to take a closer look at DirectMail.io vs Mailchimp.
The purpose of an all-in-one marketing platform is to pull together all aspects of your marketing efforts, and you understandably need the platform to be as easy to use as possible without limiting the power of its features. DirectMail.io brings together 20 features across eight channels, and it brings these to you in a sleek, well-designed platform. Analytical tools are easy to use and provide powerful data that you can quickly and thoroughly digest. This platform continues to evolve, so you can expect the benefits in these areas to improve further.
In comparison, Mailchimp offers segmented dashboards. You will need to physically click on various sections to view and analyze data and to develop and launch campaigns. While this fractured approach can provide deep insights, some users may find it more difficult to fully maximize the benefits of its features.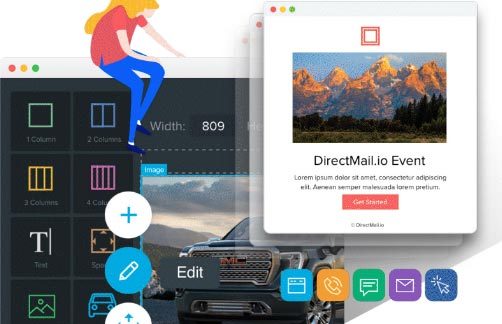 At first glance, the features in these two platforms are comparable. However, a closer look at DirectMail.io vs Mailchimp reveals otherwise. DirectMail.io provides you with features that collect data and clean your lists on your behalf. It supports efficient appends for email and cell numbers. Data modeling is also available so that you can more easily spot trends in behaviors, demographics and more. Its additional features include data management, social network connectivity, lead alerts, surveys, custom lead forms, variable fields, SMS and phone tracking codes, omnichannel campaigns, powerful templates and more. Essentially, you will have access to all of the tools and resources that you need in one location.
Mailchimp has built-in security and compliance features, the ability to integrate multiple apps, data collection functionality, campaign creation, data-driven insights, and a few other features. Generally, you may find that Mailchimp has a few fewer features than the alternative, and it presents these features to you in a less cohesive way.
Mailchimp offers four plans to meet various needs. The introductory plan is free, and it gives you access to the most rudimentary features. The plans become increasingly expensive as more features are available to you. The ability to access the most advanced features and the ability to customize those features is only available with the top plan.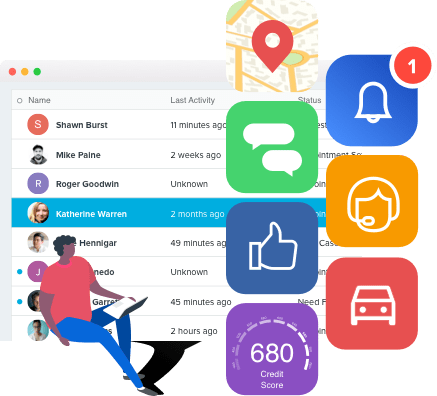 When you finalize your decision between DirectMail.io vs Mailchimp, you need your preferred solution to save you and your team time. You also need it to reduce your stress level and give you the power to take greater control over your marketing efforts. DirectMail.io offers a robust range of features that offer exciting benefits.
If you prefer to use the alternative, your platform's features and ease-of-use design directly tie into how much time the solution will save for you and your team. At the basic plan level, the minimal features generally may leave you turning to other solutions to piece together your full campaign. This need diminishes as you step up to each progressive plan level, but the fragmented platform design impacts the time required for accessing all of the top features.
While it is easy to assume that these two platforms are relatively comparable, you can now see that their features, usability, and other critical factors vary dramatically. You can learn more about DirectMail.io through a demo, and you can set up a demo by connecting with the team online or by calling the office today.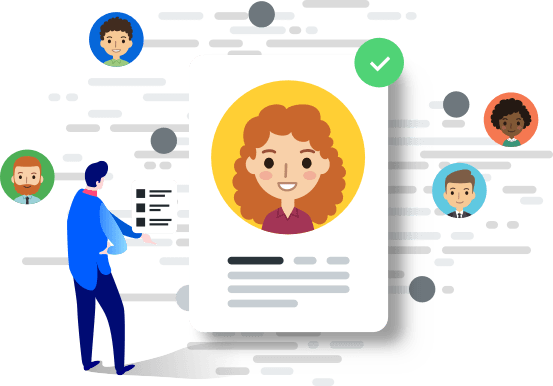 Take a look for yourself. Schedule a demo