What is the best All-In-One Marketing Platform
ALL-IN-ONE MARKETING PLATFORM
---
Many digital marketing platforms offer rudimentary services that focus on one specific aspect of your campaign. For example, a service provider may largely focus on dispatching bulk emails on your behalf. With this approach, you must piece together the services of multiple platforms to meet all of your needs. There is a better way to address your various marketing needs than this type of fractured approach. Taking advantage of an all-in-one marketing platform is a smart idea, but which of the available platforms is the best one for your needs?
Before you explore and compare the all-in-one platforms available, you need to understand the incredible benefits that the right platform can provide. With the most effective and comprehensive digital marketing platform, you and your team will spend less time and energy managing data, executing various campaigns and analyzing results. Because of these factors, you may incorporate the use of more marketing channels into your efforts. More than that, you may do so cost-effectively while also saving your team a considerable amount of time and energy. Essentially, you can streamline many aspects of your campaigns while maximizing their reach and effectiveness.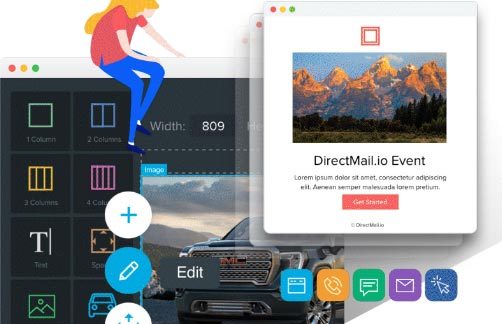 At DirectMail.io, we strive to be the best all-in-one marketing platform available today, and one of the many ways that we accomplish this goal is by providing our valued clients with effective communication routes across eight channels. This includes SMS messages, email, voice, landing pages, digital display and a few other channels. In addition to providing you with communication across these effective channels, we deliver more than 20 features for you to utilize across the full spectrum of each campaign. Digital marketing is a rapidly changing field, and we work hard to stay ahead of the game for the benefit of our many valued clients. We continually identify new features that will elevate our clients' campaigns, and we incorporate these new features into our services as they are innovated.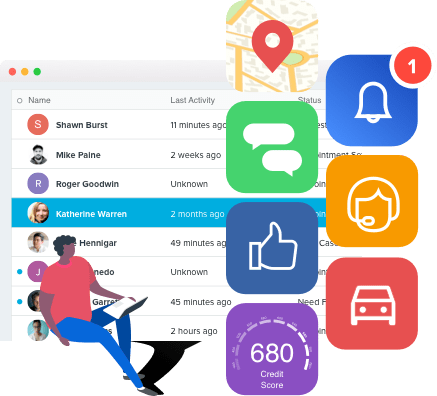 As your preferred all-in-one platform, our extensive services cover all aspects of your campaigns. This begins when we integrate your CRM with our platform. We actively identify duplicate entries and refine fractured data so that your database can be used most effectively. For each campaign that you run through our platform, you will have access to detailed analytics that are delivered to you in a multi-view format. This format is easy to understand and to digest. For example, through our reports, you can see how many recipients took a specific action, such as by visiting a landing page, completing survey questions or scheduling an appointment. Our analytics also enable you to review, analyze and update customer profiles. With these analytics, you can refine future marketing campaigns so that your efforts and your results consistently improve.
At DirectMail.io, we are not your typical all-in-one platform that simply facilitates reaches to your target audience. Instead, we fully support all aspects of our clients' marketing campaigns to save time, to improve cost-effectiveness and to produce increasingly superior results. Because of how versatile and effective our platform is, our services are used by retail businesses, healthcare providers, insurance companies, political campaigns and many others. Are you excited about the opportunity to learn more about our omnichannel marketing platform? Contact our company by phone or via the website today to request a demonstration of our platform's features and functions.
Take a look for yourself. Schedule a demo