Generate more cars sold in 3 easy steps...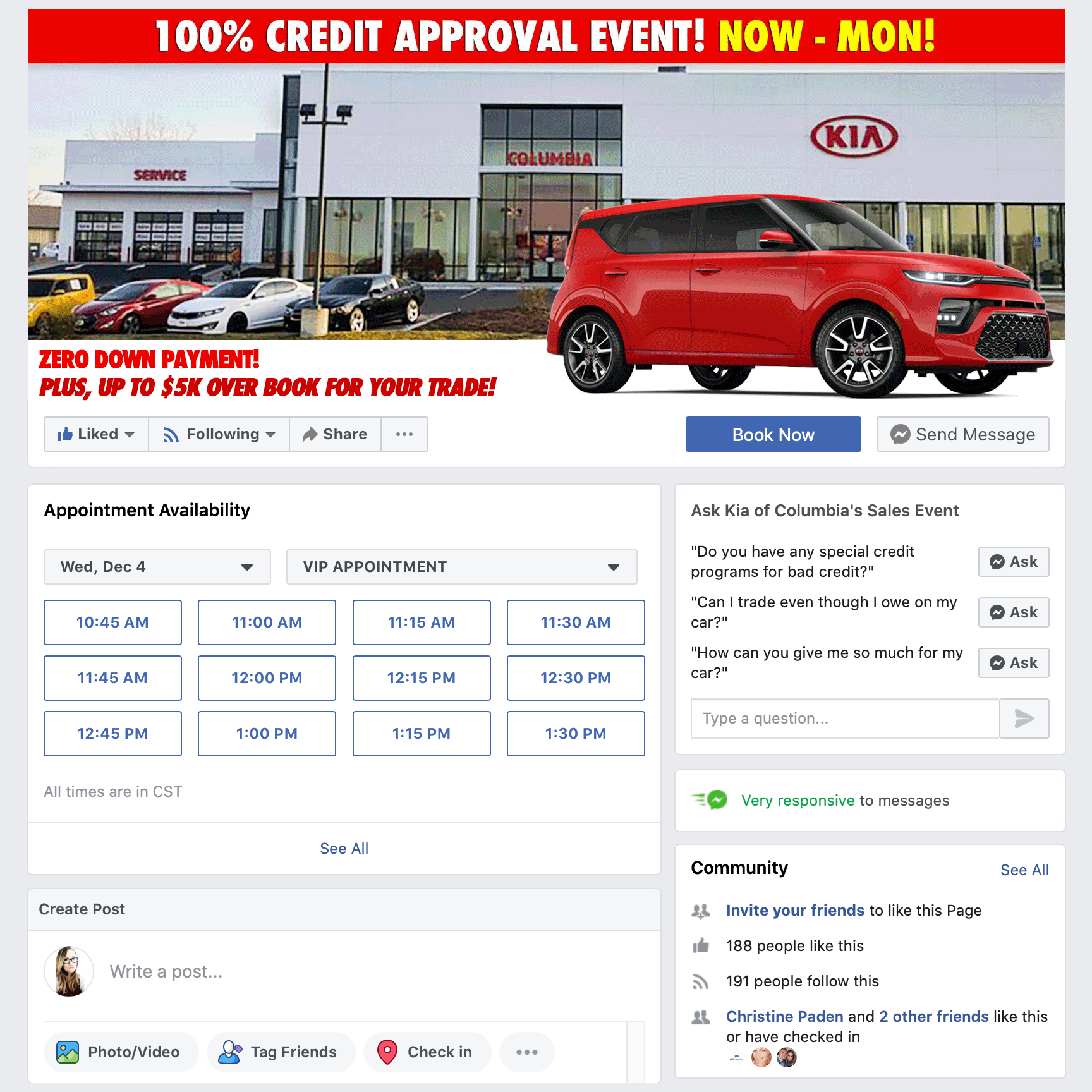 We setup your Facebook Event Page and Facebook Marketing Promotion.
- We match your brand and your information
- Future prospects engage with comments and set appointments directly from the page
Step 2
Marketing drives customers to set appointments via Facebook Messenger.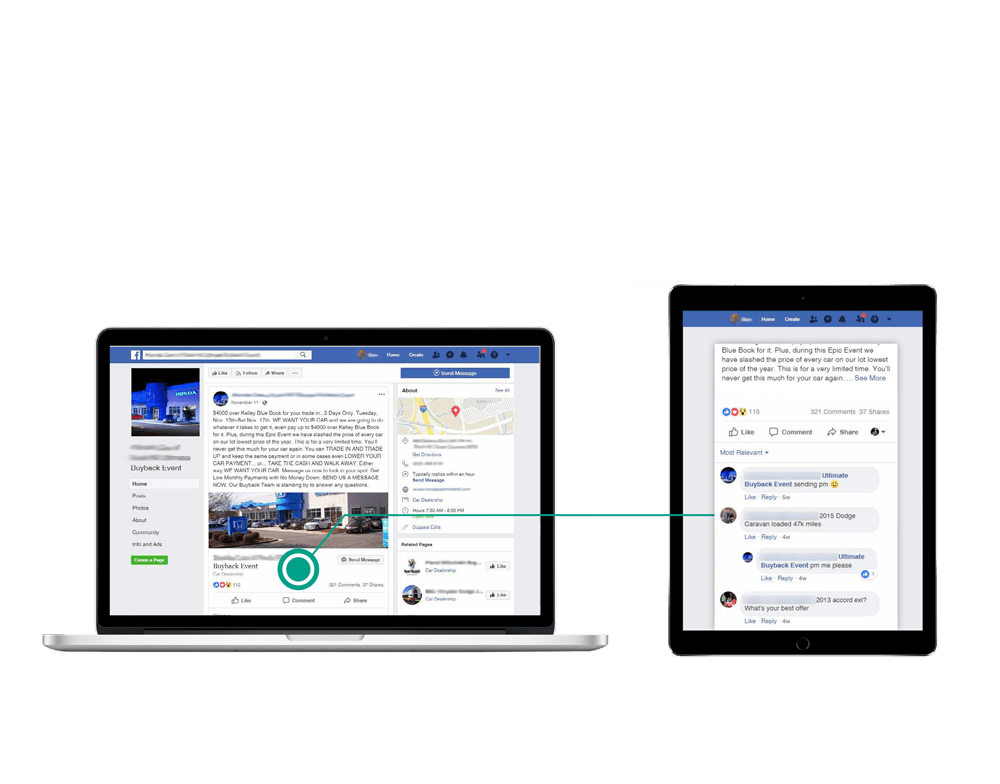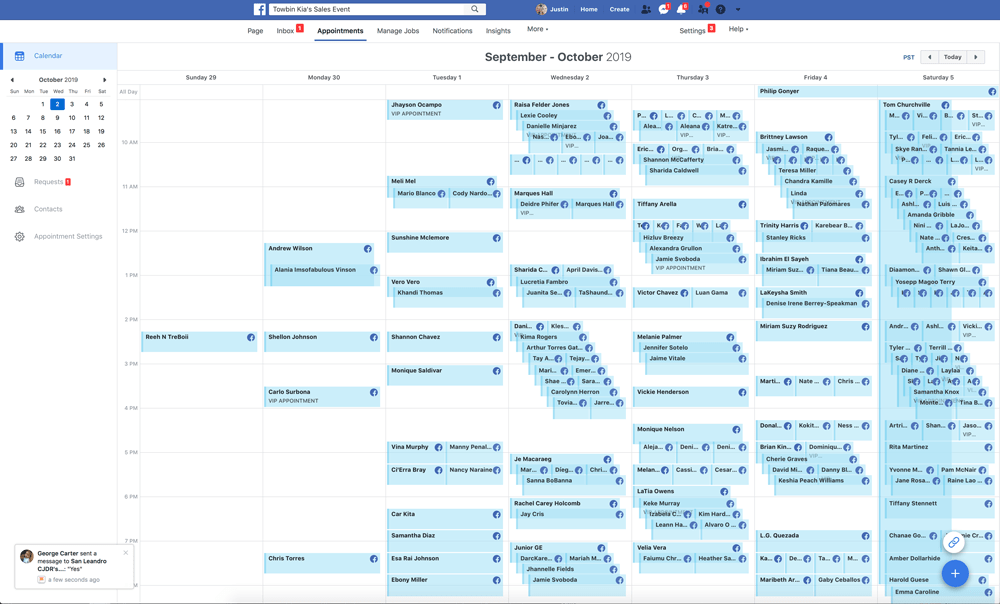 Real Time Calendar View
All appointments funnel into a custom calendar, allowing you to see expected floor traffic in real-time.
Step 3
Customers arrive at your dealership ready to buy.