Which On-Demand Direct Mail company should I choose
ALL-IN-ONE MARKETING PLATFORM
---
Direct mail continues to be a hallmark of many businesses' marketing campaigns. Larger businesses have been outsourcing these campaigns to on-demand direct mail marketing firms for years, and many smaller businesses and startups are increasingly choosing to use these services rather than to manage direct mail campaigns in-house. Whether you are connecting with an on-demand direct mail company for the first time or you are looking for a better service provider than your current one, you need to know what to look for in your provider.
One of the most important foundations of any direct mail campaign is quality customer data. Regardless of how you accumulated the data in your current CRM, this data must be refined to eliminate duplicates and to clean up data files with fractured details. More than that, the data should be updated regularly so that your direct mail campaigns continue to be as effective as possible. One of the many reasons why DirectMail.io is the platform that you want to use is because of our robust data management services. In addition to seamlessly integrating your CRM with our impressive interface, we will actively serve you by keeping your database as complete as possible.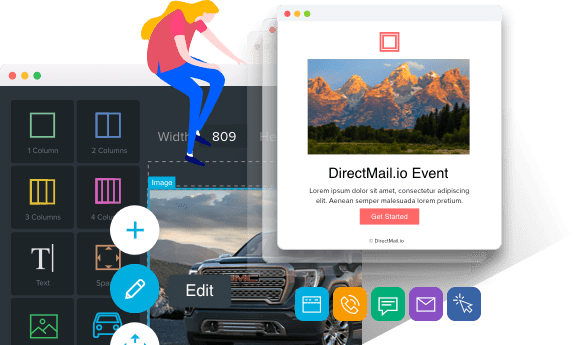 The right on-demand direct mail company for your business to work with will take the ball and run with it so that your team can take a hands-off approach. Our direct mail services truly cover all of the bases so that your business can enjoy the results of an effective direct mail campaign without having to spend valuable, limited time and energy executing the campaign. Instead, you and your team can focus on serving your customers or operating your business in other ways. Our streamlined services are designed to be effective, functional and flexible.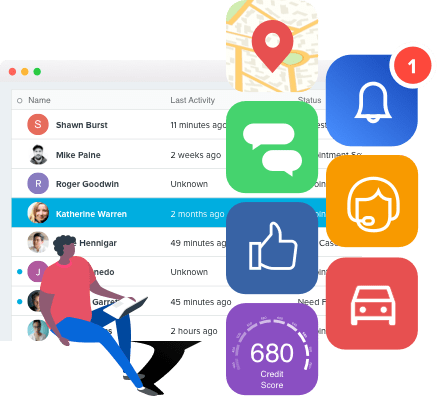 While some businesses today will rely solely on on-demand direct mail to support their marketing efforts, this is not the case with most businesses. We provide our customers with an all-in-one marketing platform. Through this platform, you can utilize direct mail marketing services combined with access to seven additional platforms. When you choose to use our platform, you may be able to upgrade your marketing efforts so that you reach your customers from multiple vantage points or so that you connect with new leads. In the event that you already run a multi-pronged marketing campaign, our all-in-one platform enables you to streamline your efforts dramatically. Our omnichannel platform utilizes the same well-maintained database for all of your marketing efforts. We can integrate various channels into a complete, cohesive marketing campaign.
When you run an on-demand direct mail campaign, you need to know who received your communications and what specific actions they took as a result. At our on-demand direct mail company, we truly want each of our clients to be as successful as possible. As we work toward this goal, we actively help our customers to identify trends, responses, behaviors and more through detailed analytics. Through these analytics, you can refine your message going forward, adjust the timeline of your campaign and take other essential steps. Our analytics are delivered in an online report that provides detailed stats and data that can be reviewed from multiple angles.
To get the most out of every direct mail marketing campaign that your business runs, you need to start with a solid database and end with detailed analysis of the results. While there are numerous direct mail service providers that you could connect with, DirectMail.io offers the full range of direct mail marketing services that you need. These are accessible through a functional, robust all-in-one marketing platform that can be used to take your marketing campaigns to new heights. Request a free demonstration of our platform and its features by contacting us today.
Take a look for yourself. Schedule a demo