SMS Marketing for Political - DirectMail.io vs Hustle
ALL-IN-ONE MARKETING PLATFORM
---
Successful political campaigns today must communicate directly with supporters and must nurture personalized relationships with these supporters. Technology makes this easier to do than ever before, but you need access to the right platform to maximize the benefits of that technology. SMS marketing pushes communications directly to each supporter, and it enables you to directly reach your supporters in real-time and in a method that is convenient to them. Before you take advantage of SMS marketing for political campaigns, you must find the most effective solution available. Through our research of top platforms, you need to compare DirectMail.io vs Hustle. While these platforms both meet basic needs, you will quickly notice that one of these platforms takes a more well-rounded approach to meet your campaign's needs.
Hustle is a peer-to-peer text messaging platform. Through the platform, you can establish specific goals for your campaigns and create a blanket script that utilizes form fields from your database. You will be able to send up to 1,000 personalized text messages per hour based on this customized script. Through this platform, your political supporters can easily connect with your campaign by sending a direct response to the text message. A full conversation can take place via the platform, and this direct, human interaction can foster loyalty and even encourage supporters to attend rallies, to donate to your campaign and to take other actions. This platform also enables you to track results and to view a history of conversations that you or your team have had with each contact. While this platform initially seems like it may meet all of your campaign's needs, a closer look at the features available in the alternative platform will reveal the extensive benefits that the right platform can provide.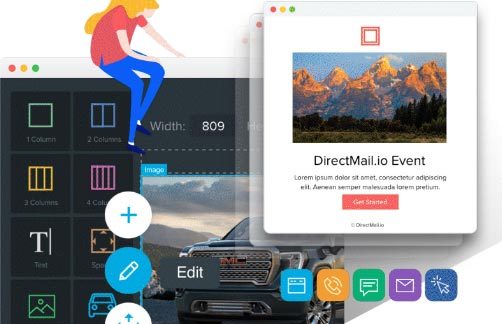 DirectMail.io is an all-in-one platform. While it meets your SMS text messaging needs, its benefits extend to seven other channels. For example, through this platform, you can connect with your supporters through email messages, direct mail and other methods. For SMS marketing for political campaigns as well as for other marketing efforts, your campaign must be using a clean, robust data list. Managing a data list involves scrubbing it, appending it and more. This platform meets all of your campaign's data management needs. This means that your campaign staff members can focus on other important tasks without sacrificing the quality of the messages being sent or the results that your marketing campaigns can produce.
This platform supports back-and-forth text message communication with your supporters, which enables your campaign to make personal connections. In addition, the platform generates extensive analytic reports that support viewing from multiple angles as well as drill-down analysis. You will be able to see the exact responses that your campaigns generated, such as the percentage of individuals who responded to survey questions and how many questions they answered. You can also see how many supporters responded directly to the text message, visit your landing page and more.
As an all-in-one solution, this platform enables you to take advantage of data management and analytics across other types of campaigns. This includes direct mail, email, voice communication and more. Through this approach, you can conveniently touch your supporters in various ways to improve the results of your campaign and to maintain a steady level of awareness.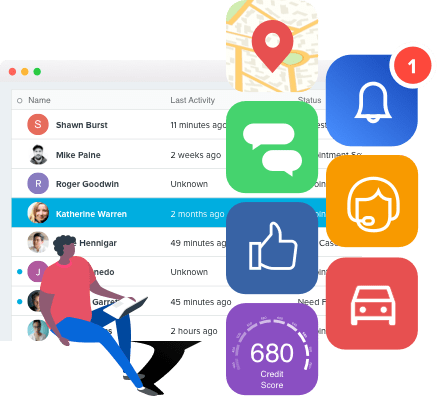 As you finalize your comparison of DirectMail.io vs Hustle, you understandably want to learn more about DirectMail. Our team is available to answer all of your questions about our services and features, and we can also provide a detailed product demonstration so that you can visualize the difference that our marketing platform can make to your campaign.
Take a look for yourself. Schedule a demo