Research DirectMail.io vs Kentico
ALL-IN-ONE MARKETING PLATFORM
---
Progressively updating your marketing efforts is essential in order to remain competitive in a challenging marketplace, and this holds true regardless of the industry that your business operates in. Increasingly, businesses are moving away from a fractured marketing approach, and they are transitioning to an all-in-one marketing platform. Several of these platforms are available for you to compare and to choose from, and these platforms vary dramatically in terms of their cost, features, and functionality. As you consider some of the leading options, it might benefit you to complete a detailed comparison between DirectMail.io vs Kentico.
DirectMail.io is a true all-in-one marketing platform. It pulls together almost two dozen features that you can utilize across eight channels. These features wrap around all aspects of your marketing process. This begins with the accumulation of fresh data, data management, and detailed data analysis. Campaigns can be created across all channels as desired, and these campaigns can also be executed and analyzed throughout the platform. Because this marketing solution is so robust, it likely will meet all of your company's current needs and may also be able to grow with your business going forward.
Kentico also offers several essential features, but its feature lineup is not as robust as what the competition offers. In fact, it coins itself as an online marketing and web content management tool. Some of its features include the availability of numerous email templates, drag-and-drop editing, A/B testing, content optimization, web content management, and more. You can see that these two solutions approach serving their clients' needs in unique ways. When you use the latter option, you may find it necessary to supplement it with other marketing solutions in order to meet all of your needs.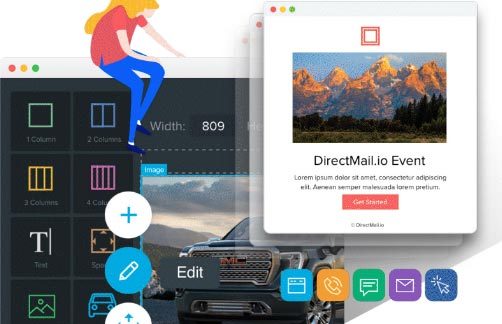 The most feature-heavy platform may not be as effective as it could be if it is not designed with ease in mind. The best all-in-one marketing platform pulls together all of its features and delivers them in a truly convenient, intuitive design. As you pursue your comparison of DirectMail.io vs Kentico, you may discover that DirectMail.io places all of the features into a single platform, enabling you to take advantage of the most advanced features for your needs, with less hassle.
Kentico is designed to work in conjunction with multiple platforms. Your access to the various features can be tailored specifically to meet your needs. While this can be beneficial, it may also be a drain on your team's time and energy. After all, you may need to use trial and error to see which features you and your team actually need before you can streamline your processes. This platform has 24-hour live support available, and it makes it even easier for businesses like yours to access all of the features that you need.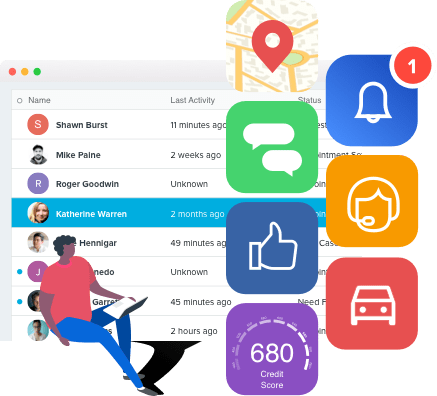 Before you finalize your decision about DirectMail.io vs Kentico, you need to get a better feel for how these solutions will actually improve operations inside your business. The first solution is designed to be a turnkey platform. It delivers every feature that today's businesses need, and it provides these to users at a reasonable rate. Because it covers all of the bases and its platform is truly exceptional, this is a program that offers extensive benefits that will save your business time and money.
The alternative solution offers pricing for several different plans. While these plans can deliver streamlined processes in many areas, you may discover that they are significantly more expensive than other solutions available. These services and the number of channels are not as significant as those that are available with the first solution. With this in mind, the ability to streamline your operations as fully as possible and in the most cost-effective manner may not lie with this platform.
After finalizing your decision to upgrade your marketing processes, and after comparing the platforms, you may be ready to make your final selection. You can request a free product demonstration of DirectMail.io to see how well this product performs before you move forward with your purchase.
Take a look for yourself. Schedule a demo