Research DirectMail.io vs Hatchbuck
ALL-IN-ONE MARKETING PLATFORM
---
What does it take to elevate your business's marketing efforts? For a cost-effective approach, the solution lies in transitioning to an all-in-one marketing platform. Several of these platforms are available for you to explore. While they are all substantially different, they are all designed to help you pull together your marketing efforts so that you can save time, energy, and perhaps even money. At the same time, they help boost marketing results in various ways. We recommend a detailed comparison between two leading contenders that you may be considering: DirectMail.io vs Hatchbuck.
With the first look at DirectMail.io, you will see that it offers a complete range of solutions to assist you throughout the full spectrum of your marketing efforts. This begins with the ability to help you grow your data list, manage and refine that data, and even analyze in it exciting ways so that it can be used more strategically. Through this all-in-one marketing platform, you also have the opportunity to design campaigns as well as to execute and analyze them with ease. While some solutions on the market today focus heavily on email marketing campaigns, this platform streamlines your processes across eight channels. This includes social media marketing, voice, and others.
Hatchbuck focuses on two primary components of your marketing efforts: your website and your email campaigns. For example, it enables you to tweak your website so that it shines, and it also allows you to capture more leads. This platform has a light data management or CRM platform. It helps you to create attractive email messages, automate responses, and to achieve other goals. It does not have social media marketing solutions, voice solutions, or some of the other features that you will have access to in the first option.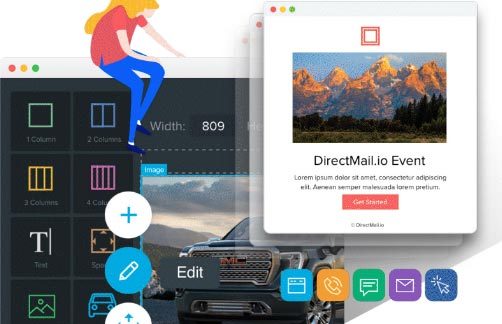 Before you decide which all-in-one marketing platform is best-suited for your team, you should carefully consider its usability. During your comparison of DirectMail.io vs Hatchbuck, you will quickly see that the first option excels in this area. While it is feature-heavy, access to all of these features is simplified through the platform's excellent design. You and your team will not spend an excessive amount of time learning the ropes when you upgrade to this platform.
The latter platform solution enables you to use templates and automation to simplify some of your efforts. However, this platform may not cover the full marketing needs for many businesses. With this in mind, this may not be a complete or all-in-one solution in the same way that the first option is. While this platform is easy to use as well, you may need to combine it with other digital marketing platforms in order to fully address all of your needs.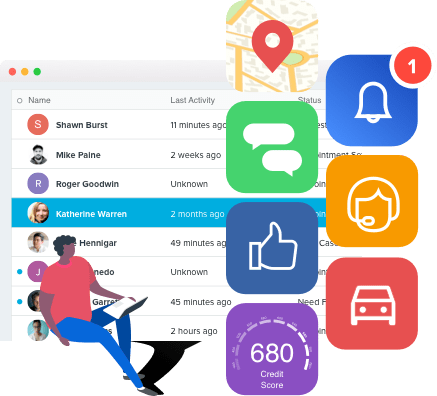 By comparing DirectMail.io vs Hatchbuck, your major goal is to find the solution that is most cost-effective and complete for your team's needs. DirectMail.io has features that cover all of your current needs today, and it may even be able to grow with your business as you move it forward. It provides an intricate analysis of large volumes of data so that you can develop more effective and focused campaigns. It also enables easy analysis of each campaign so that efforts can be tweaked progressively. These and other features enable you and your team to work efficiently while also potentially taking your marketing efforts to the next level.
Hatchbuck has useful tools, and some of its features can be integrated with SurveyMonkey, Unbounce, Zapier, Eventbrite, and others. It maintains modest metrics on your marketing efforts. With these and other features, this solution can also save your company time and elevate productivity. However, because the features and abilities are minimal compared to the first option, the impact on your team's efficiency and productivity may be minimal.
DirectMail.io wants to help you explore the possibilities available to you in greater detail. You can request a free product demonstration today to get a better idea about how the features work, and you can also get clarification and detailed answers to your questions. Schedule your demo today to get started.
Take a look for yourself. Schedule a demo