On-Demand Direct Mail - DirectMail.io vs Postie
ALL-IN-ONE MARKETING PLATFORM
---
In today's business environment, it is now more important than ever to communicate directly with your customers and clients when possible. With methods ranging from direct email and email to phone calls, text messages and more, it is seemingly easier to stay in touch with your customers than it was even a few years ago. However, with so many methods available, you need to find the right platform to facilitate and to optimize your efforts.
DirectMail.io is an increasingly popular platform that many businesses are taking advantage of today, and it could be a powerful marketing tool that you have been searching for. However, you need to know how this platform compares to other popular options, such as Postie. For businesses serving Mandeville Denver Oklahoma City and the nation, the differences between these two platforms could ultimately have a significant impact on your business and on your bottom line.
DirectMail.io is a true all-in-one marketing platform. It pulls together almost two dozen features that you can utilize across eight channels. These features wrap around all aspects of your marketing process. This begins with the accumulation of fresh data, data management, and detailed data analysis. Campaigns can be created across all channels as desired, and these campaigns can also be executed and analyzed throughout the platform. Because this marketing solution is so robust, it likely will meet all of your company's current needs and may also be able to grow with your business going forward.
In order to connect with your audience directly, you need to have an accurate, complete contact list to work with. When you compare DirectMail.io vs Postie, you will immediately notice that they both allow you to upload CRM data, segment your data for specific campaigns and to use look-alike models. With the first option, you can also take advantage of data security features, appending features, cleaning functions and other unique and beneficial features that can boost marketing efforts and campaign results.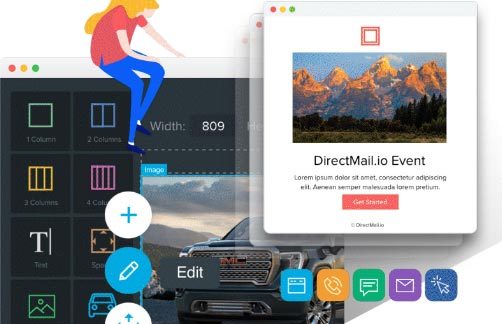 Postie is specifically designed for direct mail campaigns. It enables you to send out letters, postcards, brochures and catalogs throughout the platform. You can also customize envelopes for your mailer through this platform. This is an on-demand direct mail platform, so you can easily specify when your campaigns are sent to each segment of your audience. The alternative platform also has direct mail functionality. Because this platform enables you to keep a cleaner, more complete database of contacts, you may find that your direct mail campaigns are more effective with the latter option.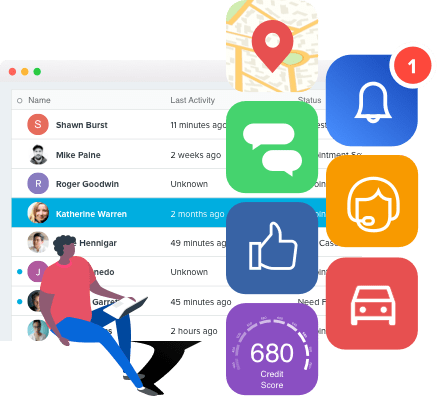 There are many ways that you can and should reach your target audience. In fact, connecting with your target audience via several methods may yield better overall results for each campaign. DirectMail.io has the robust functionality that you need to elevate your campaigns. Through this platform, campaigns will be executed with ease, and respondents can utilize SMS, voice, email and other methods to respond. Voice responses are facilitated through Google Home and Amazon Alexa. This platform also gives you access to many additional features and functions. For example, it enables you to capture more leads through your landing pages, and this expands the reach of your marketing campaigns. It also enables 2-way, direct SMS communication with your target audience. The functionality of this platform extends to intelligent call routing, polls and social media sharing features on landing pages and many other functions.
Through your comparison of DirectMail.io vs Postie, you can see that the first option clearly has improved data management and storage features as well as many other campaign functions that extend far beyond on-demand direct mail. The differences between these two programs carry over to the post-send stage. After your campaign sends, you need to actively monitor the responses that you receive. More than that, you must be able to clearly and accurately analyze the results so that you can make savvy adjustments to future campaigns. Postie provides you with mild reporting and analysis capabilities, including the ability to analyze responses by audience segment. The alternative tracks responses for landing page visits, surveys are taken, sales, deliverables and more. More than that, it pulls together all of the data and activity in sleek reports that can be customized as needed based on several viewing options. This makes it easier for you to analyze customer profiles, to determine your campaign's return on investment and to address other needs and wants.
Are you looking for a basic solution that enables you to manage direct mail campaigns more easily? Are you hoping to raise the bar by taking your campaigns to the next level? For businesses serving Mandeville Denver Oklahoma City and the nation, the ability to save time and energy while expanding your reach and stretching your marketing dollar are true benefits. DirectMail.io has beefier features that are all easy to use, and it enables you to complete detailed analyses, to manage your data and to address other needs much more easily.
Take a look for yourself. Schedule a demo