On-Demand Direct Mail - DirectMail.io vs Amazing Mail
ALL-IN-ONE MARKETING PLATFORM
---
Are you searching for the right direct marketing platform that can elevate your campaigns and help you to maximize your return on investment? Direct mail is understandably one of the more popular marketing methods used by many businesses today. Whether your business needs a better on-demand direct mail solution, you are searching for the right platform to use for the first time or you are ready to enhance your marketing campaigns through new avenues, you need to know how some of the leading direct mail platforms compare.
For businesses serving Mandeville Denver Oklahoma City and the nation, a review of DirectMail.io vs Amazing Mail is essential. These two platforms have common features, but a detailed comparison reveals that one of these platforms offers more robust features that could prove to be beneficial for your business.
All direct mail campaigns start with a mailing list. With a review of DirectMail.io vs Amazing Mail, you will notice that the first option enables you to upload data from your CRM. When you do, you can segment or refine your data to meet your current campaign's needs. You can also utilize look-alike models, scrub your data, append it and even protect it through robust security features. Through the alternative service provider, you can upload your current list after you have segmented and cleaned it on your own. An alternative is to pay for the provider to give you a mailing list. Keep in mind that the accuracy of your mailing list will directly impact how effective your campaigns are, so data management is essential and requires regular attention.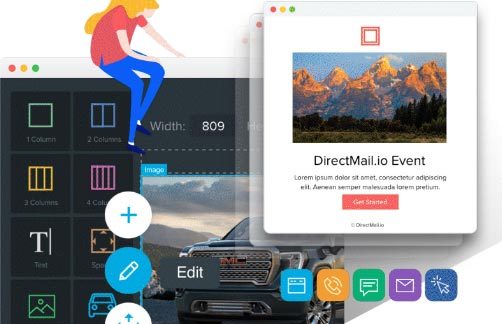 DirectMail.io is a robust platform that offers you a wide range of templates and other features for you to use, or you can upload your own document as desired. The platform will handle the campaign execution or delivery on your behalf. On the other hand, Amazing Mail specializes in on-demand direct mail only. It enables you to select a specific design for a postcard, a brochure or another mail piece. You can customize it within the platform and submit your order. All aspects of the mailing will be completed on your behalf.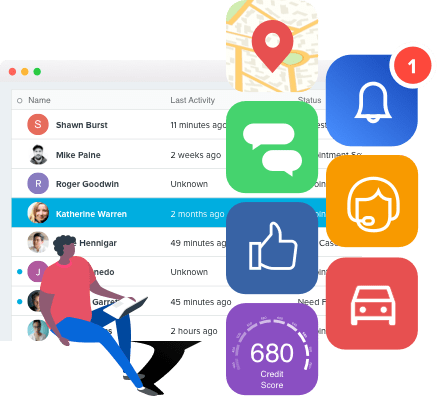 Amazing Mail focuses on helping your business put marketing documents in your customers' hands. This may include everything from postcards and letters to mailed magnets and other pieces. While most of its services are direct mail pieces, it also can create trade show collateral that you can hand out at big events. The alternative platform offers many other services that enable you to directly reach your target audience. For example, it enables and tracks responses from your campaigns through email, SMS and even voice responses via Amazon Alexa and Google Home. It also supports lead capture via customized landing pages, which can be developed inside the platform using provided templates. Through this lead capture feature, you can grow your database to expand the reach of future campaigns. This platform also provides you with social media sharing capabilities, polls, surveys, intelligent call routing, direct SMS communication with 2-way functionality and several other features.
Your continued review of DirectMail.io vs Amazing Mail takes you to the post-campaign stage. You need to know how well your campaigns performed so that you can make smart marketing decisions going forward. Amazing Mail supports response tracking through QR codes, dedicated landing pages, dedicated phone numbers and other efforts. The platform keeps track of these responses on your behalf for easy viewing. In comparison, the alternative platform uses some of these same tracking tools as well as surveys, polls, sales tracking and other efforts. Because it provides your business with a much wider range of marketing tools to use, it understandably provides you with more robust and comprehensive analytical tools. In fact, you can even customize analytical reports using several unique viewing options to meet your various needs.
For businesses serving Mandeville Denver Oklahoma City and the nation, on-demand direct mail is a powerful resource. However, it is only one of many ways that you can and should be connecting with your target audience. You can see that both of these solutions excel in their ability to support your direct mail marketing efforts, but only one stands apart by providing a more comprehensive range of methods to connect with your target audience, and the ability to expand your contact list with ease.
Take a look for yourself. Schedule a demo