Compare DirectMail.io vs SendPulse
ALL-IN-ONE MARKETING PLATFORM
---
Deciding to upgrade to an all-in-one marketing platform is easy to do, but your task becomes more complicated when you try to find the ideal platform to use for your company's current and future needs. You may currently be using several different platforms or programs to collect, manage, and analyze data. You may be using other solutions to plan, execute and analyze your campaigns. While your current strategy may get the job done, you may be spending an unnecessarily large amount of time and energy while producing lackluster results from your efforts. An all-in-one platform is a perfect solution, but these products vary dramatically in terms of their cost, usability, and features. Through a comparison of DirectMail.io vs Sendpulse, you can quickly narrow down your options to find the best platform for your team's specific needs.
DirectMail.io provides you with almost two dozen unique and beneficial features, and these are streamed across eight channels. When you utilize this platform, you can benefit from features like custom lead forms, data and campaign analysis tools, surveys, social network connectivity, data collection and management, SMS and phone tracking codes, appends for email addresses and cell phone numbers, and more.
While SendPulse shares some features and abilities, it only offers five channels streaming across one platform. These channels include Viber, Facebook Messenger, SMS, email and web push notifications. The platform's various features include adaptive emails, drag-and-drop editing, free templates, trigger emails, subscription forms, personalization and more.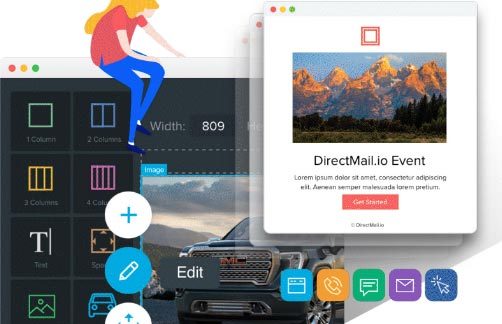 As beneficial as it is to have access to multiple features across several channels or more, you cannot appreciate the full benefits of your solution if it is not designed with speed and ease in mind. Your continued comparison of DirectMail.io vs SendPulse reveals that the first solution brings together all of the features available in a single, easy-to-access platform. The flexibility of this program combined with its streamlined design elevates its overall functionality.
In comparison, the second solution brings together fewer features, and these features are accessed in different ways. For example, you must use Automation 360 to use trigger-based marketing solutions like emails, SMS messages, and web push notification in SendPulse. You also need to use Automation 360 if you need to combine streaming efforts across multiple channels. While this could be a reasonable marketing tool to use, the need to integrate it with another program could be unnecessarily time-consuming and complicated.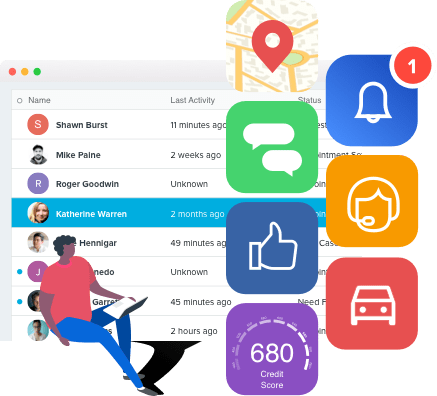 When you search for an all-in-one marketing platform today, you likely have specific needs in mind. However, these needs may change going forward, so you do not want to pick a solution that leaves no room to grow. DirectMail.io offers a wide range of features and functions, and these are progressively improving. When you incorporate this platform into your regular marketing efforts, you can feel confident that it will meet all of your needs today and that it will grow with you.
On the other hand, SendPulse has fewer features and fewer accessible channels. It is available in your choice of several plans and can accommodate hundreds of subscribers under a single account. Each channel is priced differently with its unique plans.
As part of your comparison of DirectMail.io vs SendPulse, you need to find the platform that will enable you and your team to run truly effective, optimized campaigns with as little time and energy as possible. Given the exceptional range of functions and features offered by the first option and with these features accessible and controlled through a streamlined, well-designed platform, you may discover that this solution achieves your objectives.
Take a look for yourself. Schedule a demo