Compare DirectMail.io vs Click 2 Mail
ALL-IN-ONE MARKETING PLATFORM
---
Direct mail campaigns are generally cost-effective and can produce incredible results. Thanks to several on-demand direct mail service providers, businesses like yours no longer need to manage the printing, mailing and tracking aspects of a large campaign on your own. Some service providers offer these and many other services that can truly stretch your marketing dollar and deliver improved results. Before you pick out a provider to use for your next campaign, take a closer look at DirectMail.io vs Click 2 Mail.
One of the critical benefits of a direct mail marketing campaign is the ability to place customized information into the hands of targeted consumers in minimal time. Because of this, the quality of your mailing list directly and significantly impacts the results of your campaign. DirectMail.io is ideal for use with local campaigns as well as for larger campaigns serving Mandeville Denver Oklahoma City and the nation. This is because it enables you to use your own mailing list pulled from your CRM. In the event that your mailing list requires appending or cleaning, this platform will do the work for you. In addition, it even supports the growth of your mailing list organically by facilitating the collection of data through your website's landing pages. Through this feature, each future campaign may reasonably reach more consumers, and these are targeted individuals who may have opted in to receive your materials.
The alternative service provider allows you to upload your own mailing list using specific file formats. It will not clean your list or make any changes to it on your behalf. An alternative is to purchase one of its lists. It offers several types of lists that can be refined somewhat based on your needs, but the quality of these lists and the possibility that they will fully meet your needs may fall into question.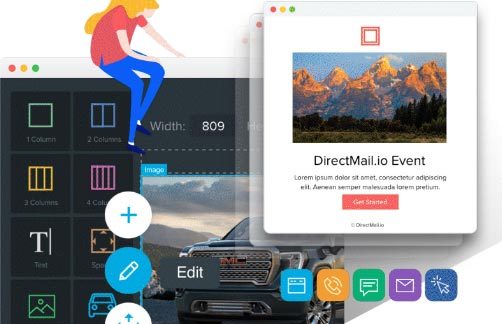 The primary reason for your comparison of DirectMail.io vs Click 2 Mail is to find the provider that has the most effective services for your on-demand direct mail needs. Through the first option, you are provided with a wide range of templates that can be intricately customized through an easy-to-use interface. This enables you to create professional-grade materials within the platform, and these materials can even be customized using variable and merge fields. Whether you are printing postcards, brochures, letters or other materials, you can execute your order so that all of the printing and mailing steps are taken care of for you.
In comparison, Click 2 Mail has a wide range of print formats that you can choose from, including postcards, response cards, letters, flyers and more. This platform does provide you with templates and creation assistance, but it has fewer customization options. It also provides you with the ability to order your printing materials only or to print and mail the materials on your behalf.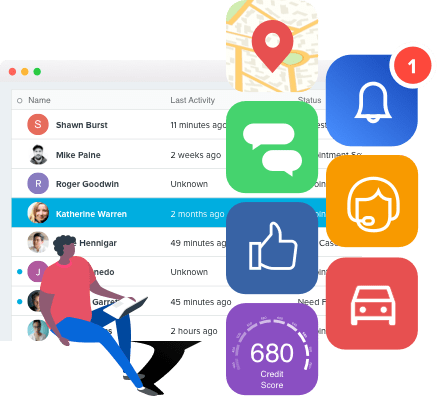 You need to be able to measure the success of your campaigns so that you can analyze the return on investment and make thoughtful improvements to future campaigns. When you are serving Mandeville Denver Oklahoma City and the nation or even when you are serving the local community, the ability to track responses through the first platform is a true benefit. This is a robust platform that supports your tracking efforts via voice, SMS and even landing pages. You can create a custom landing page for each campaign within the platform, and the platform will pull data and analyze it on your behalf. Likewise, you can incorporate special numbers or codes for SMS and voice into your marketing materials, and responses to these will also be tracked. The reports are available in real-time, and you can look at the data in various ways so that it is as useful to you as possible.
Click 2 Mail does not offer many post-mailing services. Any tracking efforts and analysis that you require must be set up in-house by your team. This places the burden directly on your team and increases the amount of time and energy that each campaign requires.
One other important difference between these two platforms is in the availability of other marketing services. Click 2 Mail specializes in on-demand direct mail services only. If you intend to seek professional assistance with other aspects of your marketing campaign, those arrangements must be made through other marketing companies. The other service provider is a complete solution for direct marketing campaigns. It provides assistance with social media marketing, email campaigns, voice or phone campaigns, 2-way SMS texting and more.
If your business is like many others, direct mail is an important aspect of your marketing campaign. However, it may not be the only marketing avenue that you are using or that you would like to use. More than that, you may not be getting the most from your direct mail marketing efforts. Now that you have compared DirectMail.io vs Click 2 Mail, you can see that the first platform is the complete solution that you have been looking for.
Take a look for yourself. Schedule a demo