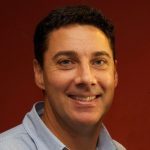 by Mike Paine
August 20, 2019
"Alexa, launch my direct mail campaign!"
Powerful new technology integrates Amazon Alexa and Google Assistant to allow consumers to respond to direct mail marketing with voice response.
Voice technology is growing in popularity. According to Statisica, installed home voice devices have increased from 20 million units to 76 million in 2 short years. And with the growing popularity of smart home technology, voice activated devices will eventually become a staple in every household.
So is it possible to leverage this new voice response technology with direct mail?
If you use popular voice assistants, Alexa or Google Home then you can respond to certain direct mail campaigns by saying a few words. It was only a matter of time that using a voice assistant on smartphones and in the home would create opportunities for marketers. Marketers have been closely monitoring Voice assistants and consumer behaviors in order to find its most seamless application. The new era of marketing has arrived and Voice is finding its place with early adopters.
According to a recent study on voice search by Bright Local, the following stats reveal a lot about the marketer's potential ahead.
58% of consumers have used voice search to find local business information within the last year
46% of voice search users look for a local business daily
Voice searchers are most likely to look for restaurants, grocery stores, and food delivery
27% visit the website of a local business after conducting a voice search
76% of smart home speaker users conduct local searches at least once a week—with 53% performing daily searches

Make it easy for the customer to respond.
Today's customer, driven by gratification and ease of use, can now have a hand's free engagement with brands and products and services. The options to provide customers with personalized experiences and the information they want to shorten the sales cycle has never been easier.
Voice response is new form of customer engagement, especially with direct mail, but for the early adopters, they get to pave the way and capitalize on speaking with consumers and reaping the rewards of implementing innovative strategies.
Is anything easier than asking Siri or Alexa about a direct mail postcard you just received from your favorite store? Or making an appointment at a local dealership to test drive your new dream car? What about needing a service at local business and searching for prices?

Natural language and artificial intelligence make voice response even more powerful.
Marketers are positioned with immense opportunity to use this new form of engagement and cater it to accomplish their marketing goals and objectives. As customers respond to the direct mail, they are walked through a series of natural language questions, allowing business owners to collect valuable insight while the consumer has a simple conversation. All of the data is pushed into a simple engagement dashboard that allows business owners to easily follow-up and continue the conversation. Voice search is making it known it's here to stay so unlocking its business to consumer potential is up for grabs to the smartest innovators.
Learn all about DirectMail.io's voice technology here.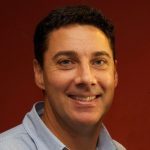 by Mike Paine
August 20, 2019