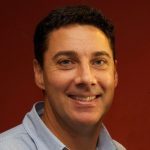 by Mike Paine
January 21, 2019
Print isn't dead and neither is turning a profit with print.
Is Print dead? 100% No.
Is it reserved for select businesses and budgets? Depends on your perspective. We don't believe so.
Will rising cost of postage mean less direct mail? It will surely have an impact, but won't remove it as a powerful marketing channel. It only validates the need for mail that is trackable and intelligent to absorb additional cost. Print as part of an Omnichannel strategy leads to increased engagement & ROI.
What we KNOW.
We watch direct mail soar daily in the DirectMail.io dashboard. Mailers from 5,000 pieces to over 100K all with responses from 4% to 40% and even at times far greater than that. Our printer and agency resellers use direct mail with thousands of clients EACH month. One printer alone processes up to 500 Directmail.io Omnichannel campaigns including direct mail on a skeleton staff. (How? They turned our platform into their production machine.) We are not predicting that mail still works in marketing, we KNOW it works.
What the DirectMail.io numbers tell us about turning profits with Mail.
Targeted Mail leads to higher responses. We talk to our customer directly in emails, text, and in person, direct mail should be no different. The more personalized the better – names, preferences, product details, numbers.
Direct Mail is part of the strategy, but does not have to be the hero for the campaign to be a profitable success. Direct mail plus email, phone, sms, voice, digital ads, social media strategies…it all works together to power your message. A direct mail only campaign should be a thing of the past.
Providing customers multiple ways to respond to your mail (go online, call XXX-XXX-XXXX, text to confirm what you qualify for, text to speak with a representative, etc) allows leads to respond based on their preferred channel. More inbound options lead to higher campaign response because we are not forcing customers into a channel they don't like. Believe it or not, everyone doesn't want to call a number.
Successful direct mail is not industry specific. Retail, political, home service, professional service, education, health, travel, restaurant, automotive… are just a few industries with print as a part of their marketing strategy with growing responses and engagement.
Follow up closes deals. Every lead is worth a $ amount to a company, and the greatest way to kill success is to miss an opportunity to follow up and follow up again. We all have competition. How we show up helps customers decide who wins their business. Building a lead gen machine for clients is only as good as their sales team managing the incoming leads. Direct mail can drive leads, but the sales team still needs to close the deal. Don't let your closing strategy throw off a campaign's overall success. Turning Profits.
All of the strategies above have an impact on how direct mail performs, but it's not all inclusive. Bad customer data will kill any mail success. Creative and CTA are great at grabbing attention or getting dismissed. All of these things impact profit, but it doesn't mean direct mail should be avoided. We're in a day in age where we can power our traditional strategies and efforts with smart tools that allow us to do more with less.
Direct mail will continue generating leads and starting conversations with customers in 2019 when it's paired with the right technology. The team at DirectMail.io started as print people, and the last decade converted us through our platform development into lovers of print and technology. There is so much potential to capitalize on this upcoming year in your business.
Omnichannel campaigns provide more insight and cross-channel conversation creating our highest responses. Direct mail is a powerful part of creating momentum and conversations. Profits come from customers, so engaging with them has to be our highest priority. How is your direct mail strategy powered to create real business to customer conversations?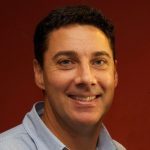 by Mike Paine
January 21, 2019