Research DirectMail.io vs Quantum Digital
ALL-IN-ONE MARKETING PLATFORM
---
The ability to connect directly with your customers is increasingly important, and it has never been easier to do than it is today. Direct mail campaigns will put your printed marketing materials in your customers' mailboxes within a few days after they are shipped in many cases, but there is more involved in managing a successful direct mail campaign than printing material and putting a stamp on it. Several on-demand direct mail service providers are available for you to connect with, and their services could help you to squeeze out the full benefits of your campaigns. However, these providers are not equal in their services or in their effectiveness. Comparing DirectMail.io vs Quantum Digital is an essential step as you look for ways to elevate your current campaigns.
Regardless of whether your direct mail campaign is focused on a specific neighborhood in your community or you have a larger campaign serving Mandeville Denver Oklahoma City and the nation, your campaign's success is directly tied to the quality of your mailing list. In a comparison of DirectMail.io vs Quantum Digital, you will immediately notice that the first option allows you to upload your entire list from your CRM. Within the platform, you can receive assistance for splicing, refining and cleaning the data. This platform even has a special feature that promotes lead capture through landing pages so that you can grow your list organically and directly.
On the other hand, the alternative service provider enables you to upload your list or to purchase one of its mailing lists. It does not offer services that enable you to refine a specific campaign to a segment of your mailing list. It also does not provide assistance with cleaning the data or taking other important steps.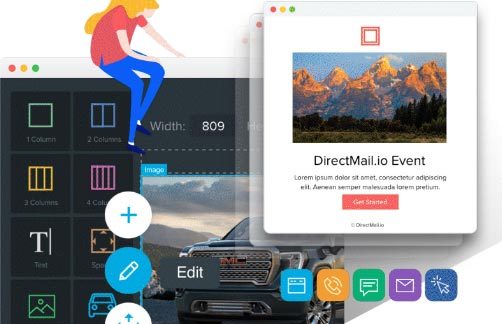 As you continue your comparison between these two platforms, your attention will turn to the direct mail experience. The first platform has special design features that help you to create truly professional materials to send to your target audience. Through the platform, you can even personalize each piece using variable and merge fields. When your materials are perfect, you can execute the entire campaign through the platform without hassle.
In comparison, Quantum Digital enables the creation, proofing and printing of your mailers. The platform is easy to use, but you may still have to do more of the work in-house through this platform than you would need to through the first option.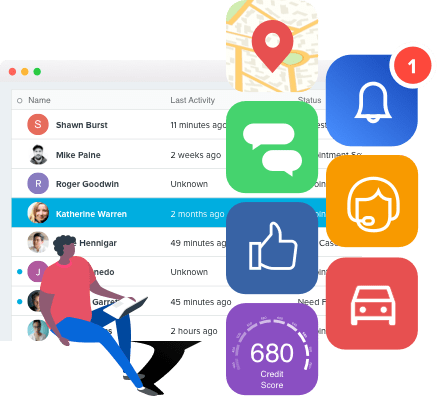 Regardless of whether your business is serving Mandeville Denver Oklahoma City and the nation or you are targeting a very specific local area, you need to know how well your direct mail campaign is performing. The first platform enables you to track responses easily through several methods. You can use the platform to create mailers that drive traffic to specific landing pages or that encourage a call to a specific, dedicated number. Even SMS tracking is available. Because this data is collected within the platform, all of the data can be analyzed and compiled into easy-to-understand reports. More than that, the platform enables you to look at the data in different ways so that it is as useful as possible to you.
Through Quantum Digital, you will need to set up your own tracking methods within your mailers. This service does not support the creation of landing pages, or a dedicated phone number code to track voice responses and other methods. Likewise, most of the analysis of collected data will need to be completed in-house by your company.
Your continued comparison of DirectMail.io vs Quantum Digital should take you to the other services available through these platforms. Direct mail is only one of many services offered by the first platform. For example, through this platform, you can also run email campaigns, social media campaigns, voice campaigns and more. All campaigns can be tracked internally, and you can review analytics for one or all campaigns as desired and without hassle.
The other platform that you are looking at specializes in providing basic services for on-demand direct mail. This includes printing and mailing postcards and other pieces. You can set up a process that triggers the creation of a Facebook ad when select services are used.
Direct mail understandably plays a major role in marketing campaigns for many types of businesses, but this is only one of several direct methods available for communicating with your clients. While the competition offers some basic services that are mostly linked to direct mail, DirectMail.io offers a full range of other services as well. By using this service provider, you can consolidate your efforts while expanding your reach.
Take a look for yourself. Schedule a demo