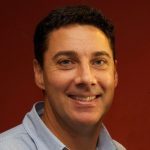 by Mike Paine
February 26, 2019
Mobile in marketing is the leading way to access and engage with customers immediately. Any time you can land in a customer's hand (literally), you have an opportunity to engage. But, is there a best way?
Here's a few things we know work.
Think of Mobile as an inbound channel. 
From your marketing outbound channels how can customers use their phone to engage with YOU. Responding to an email is most obvious. Can they call or text into your business or campaign? Can they look up or talk to Alexa or siri about your offer or brand? With the right inbound channels set up, they can pick from any of these channels to engage with your messaging which gives your campaign maximum potential.
+ Use Alexa or Google Home on direct mail so customers can use voice to engage with your offer.
+ Text to Win, Text to Enter, Text for details on direct mail or email allow customers the option to use text to engage and start a conversation.
+ Include a phone number on direct mail or email for customers to call into an automated system or to a call center to speak to an agent live.
Include Mobile as an outbound channel. 
Reach them with emails and targeted ads on social sites. Make sure your messaging will be visible on the places they will be throughout the day. The more reminders, the more potential. Follow up with outbound SMS or MMS giving customers a chance to engage in a two way conversation or receive a personalized response.
Example:
Text to Customer: John, we're looking for used vehicles like your Ford 150. Are you interested in learning about your trade in value?
Digital Tip | Mobile should be the framework for all digital asset designs. Make sure every outreach is setup to be easy and engaging via a mobile device. Our stats continue to show customers respond via email, sms, and digital ads primarily from their mobile device over desktop and tablet. Don't let their drop off be because the mobile experience was faulty. Taking advantage of each customer engagement adds up to successful campaigns and customer relationships. Lucky for DirectMail.io users, all assets are fit for all screens. Check out all of our SMS features and see which ones would work best when adding to your marketing toolbox.  Visit DirectMail.io/SMS.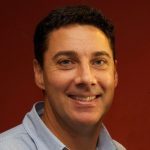 by Mike Paine
February 26, 2019