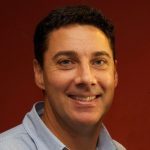 by Mike Paine
January 21, 2019
One of the most common questions we encounter is what channels to use in a marketing campaign. With so many channels available in one place do you use them all? Do you pick a few? Most businesses have used multiple channels in a campaign, but what's new is the simplicity of using them all from one place. It makes it easier to try new channels and various mixes with everything one click away.
If you're trying to find your marketing mix, we've compiled a few tips to help you get started.
Review existing channels
Even if you didn't realize it, it's likely you're using email, facebook post, digital ads via facebook and/or google ads and maybe direct mail in campaigns. It might just be a more compartmentalized process without DirectMail.io. To find your marketing mix, we recommend reviewing which channels you have already used but this time deploying it all from one place through Directmail.io. As the simplest level replicate what you are already using.
Add & Conquer new channels
With a campaign that has the normal channels you use enabled, now it's time to explore the additional ones. This could be Voice search, adding a phone number for customers to call and hear a personalized script, or adding SMS to traditional outreaches.
Track & Repeat
We've included powerful reporting because the more you know, the more strategic you can be between campaigns. Be sure to track each channel in campaigns and review its performance and customer behaviors, so you can apply it to the next campaign or make some simple adjustments. Things to review in campaigns are timing, sequence, and follow-up or reminders built-in. Making minor adjustments can lead to big improvements over time as you hone in on when and how your customers respond the quickest to your campaigns. It's over time that you can watch your marketing take on new levels of engagement and customer interaction.
Build your Template Library
Each client has a template library. If you love a campaign and the channels enabled, be sure to save that campaign as a template. By saving it as template, the entire campaign can then be duplicated many times and tweaked. Templates in DirectMail.io are not just exclusive to art, but also channel settings, so if you find one or a few channel mixes you like for different types of campaigns you can duplicate, customize, and launch in minutes.
Two of the most used marketing mixes in DirectMail.io are below:
The Whole Shabang
Send a direct mail piece
Schedule an email to let customers know it is coming soon
Mail hits in home!
Deploy an SMS the day the campaign begins and have your sales team monitoring to respond to customers texting in with questions.
Schedule an email to participate a few days after the mail hits home to customers who have not responded.
Run fb and google ads driving customers to your landing page (Landing page serves at the funnel all marketing channels run through)
Digital Combo
Deploy email with offer
Affiliate links provided to influencers for their post to be made a day apart to maintain campaign activity
Landing page with social share so customers can share with friends
Social media post during entire campaign on business page
Facebook and Google ads to list and look-alike audiences
Schedule second email reminder
The greatest feedback we get from clients is that they are doing the same thing, plus trying new channels, but in less time than ever. Simplicity, strategy, and innovation can coexist, so take advantage of the power in your hands to try new channels, learn from your existing results, and build a marketing machine that is improving over time.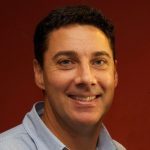 by Mike Paine
January 21, 2019