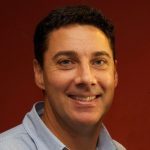 by Mike Paine
January 21, 2019
The customer is the heart of all that happens in today's marketing. Knowing who your customer is, understanding their behaviors and preferences, and tracking how they like to interact with your marketing efforts is fundamental in increasing ROI.
No matter how much time you spend on your strategy, unless you have your customer identified, company resources and ROI will be compromised. With today's available marketing tools and platforms, every brand should be honing in on their target customer and groups and designing their strategy accordingly.
Custom Audiences & Target audiences is an interchangeable term between which social channels you are deploying marketing through (Facebook and Google Ads), but both serve the same purpose. It is the ability to create an audience based on a defined criteria to identify your customer and customer groups and then target them with your marketing efforts (content, landing pages, website, etc). Learning to conquer these tools is how target marketing becomes a seamless part of every campaign you deploy.
To maximize your usage of Custom Audiences take a look at the following key tips to get started.
Identify your target marketing.
Knowing your customer allows you to design imagery, content, and strategy that is most related to their liking. When identifying your target market you can review demographic options like age, location, gender, ethnicity, Income level, education level, marital status or occupation. Other customer data points to identify could be interest, hobbies, and lifestyle preferences.
Your audience may be hyper focused or could be multiple different groups depending on your products and services, so categorizing the various markets and their criteria will allow you to create marketing specific for that audiences preferences. This is helpful when using social channels or google ads which have built in audience builders for you to deploy marketing to.
If you're still stuck identifying your audience, Big Commerce released a great article on how to hone in on your market, Target Market Analysis.
Cater your message to your audience
The power of creating custom audiences is being able to target specific messages, brands, content, and information that is catered to their liking. It is identifying a need or problem and proactively presenting the solution and opportunity to the people who need it. This is the driving force of having the right message in the right place.
Easily run multiple campaigns at once
Targeted audiences lead to custom content which means you need a solution to easily deploy consistent campaigns to targeted groups. Using a platform like DirectMail.io gives you the ease of creating a campaign once, then duplicating and tweaking it to each audience saving you time and keeping all of your tracking in one place.
Don't set it and forget it.
Target audiences isn't something that you identify once and use for the rest of time. This is a fluid audience that you can continuously hone in on and also expand as your business grows and customer behaviors and preferences evolve over time. Each campaign you can alter and adjust this group to maximize your campaign efforts.
Using custom audiences through Facebook and Google Ad's is an easy way to create the audiences that fit your brand and messaging.The better your target market, the greater your response and ROI will be. The more committed your team is to audience management, the higher your long term success and trust relationship with customers will last.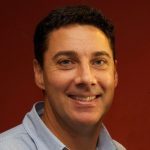 by Mike Paine
January 21, 2019