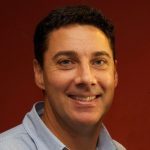 by Mike Paine
January 18, 2019
The digital transformation has brought in a wave of new apps, tools, systems, and tracking that has caused a major shift for traditional marketers. The learning curve grace has ended as the new standard of accountable, growth based marketing is here. Emerging with this new focus and term, growth marketing, has come a new role and the slow dissolution of a long standing one.
Welcome to the scene the Chief Growth Officer who holds the role of CMO in addition to managing emerging technologies, the digital era, and all the implications innovation will continue to create in an organization in a forever changing environment.
With this much addition to the traditional role of the CMO, there's no wonder why the role did not change, but was fully revamped and redesigned. Coca Cola was one of the first to introduce a Chief Growth Officer (CGO) to their team in 2015 rather than simply hiring a new CMO. This is because the CGO doesn't just operate within the marketing department but assimilates information and strategy between all departments to drive growth across the organization.
Different Role, New Expectations
**Strategy
Strategy is the driver behind this role in order maintain efficiency and a unified vision and usage of resources. Rather than goals being segmented by department a CGO pushes one vision and one strategy with accessibility to all areas in order to keep up with innovation and new opportunities.
Getting lost in new tools and apps and technologies emerging can cost organizations enormously if they are not careful in their research and implementation timing. Keeping the entire organization's goals in mind through the CGO should reduce wasted resources and efforts while keeping the organization in a position of growth.
Experimentation
Part of strategy is trying and trying again. Not everything works, but in time, everything can work together. Maintaining an approach that allows room to try, tweek and redo can change the long term trajectory of success greatly. This leads to the next point. Experimentation becomes strategic when your efforts allow for tweaks along the way to get to the end goal.
**Measurable Actions, Insights, and ROI
Growth can only be measured if things are measurable. All efforts in an organization have a starting point and should have a desired end point in order to continuously monitor if new ideas, approaches and efforts are working. Experimentation is key to evolving with new innovative ideas and technologies but how we know if something is worth being committed to is by having tracking. In marketing, we should be tracking every customer action, insight, behavior, and preference and every channels activity and breakdown to see what is performing and producing at the high rate of return.
Our biggest takeaway in the digital transformation is those who are willing to learn, try, fail, adapt, and innovate are here to stay. New innovations, technological advancements, and software solutions will continue to present themselves as opportunities to be explored. Those with the tenacity to ride the digital wave will be here for the success on the other side.
More accountability is producing a greater expectation to develop strategies that can perform, adapt and then outperform the previous efforts, but with the right tools and systems in place this is a sure way to stand out and experience tremendous growth.
notes before publishing https://www.mondo.com/cmo-vs-chief-growth-officer/ https://www.visioncritical.com/from-cmo-to-cgo-how-the-c-suite-is-shifting-focus/ https://www.widerfunnel.com/9-marketing-trends-2018/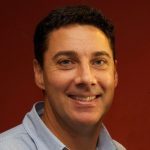 by Mike Paine
January 18, 2019